7 Ways To Care For Shaw Anso Nylon Carpet
Posted by Johnny Holbert on 14th Sep 2021
Anso nylon carpet is close to indestructible, but nothing lasts forever. No matter how hard that you work to make keep things perfect, accidents happen. The best thing that you can do to remedy this is to be prepared. In this article you will be given 7 very helpful hints to keep it looking amazing for years to come.
1) Cut down on dirt accumulation.
Place door mats at all the entrances to lower the amount of outside dirt from being
brought in to the house. Door mats reduce the buildup of dirt, especially in heavy traffic areas. But adhere to this warning: Latex backed runners can cause a yellowing to the carpets color. Periodically move your furniture around so that you can stop dirt from accumulating in hard to clean areas.
2) Clean up spills immediately.
If something is spilled on the carpet, it is in your best interest to clean it up straight away. Just about everything that you spill has a certain property that can stain or discolor your Anso nylon carpet. If this happens please refer to our "Ultimate Carpet Cleaning Guide" at the bottom of this article.
3) Wear gloves when using household chemicals.
Many chemicals found in the home are capable of staining or removing color from your carpet. Depending on the humidity in the air it is possible that you will not see these stains and spots until several days have passed. You can protect your carpet by protecting your hands and clothes from contact to chemicals. Wear gloves when appropriate. If you are spraying chemicals for the use of cleaning furniture, make sure to cover the carpet that is in range of receiving airborne residue. Remember just because a fiber is stain-resistant does not mean that it is impermeable to stains, damage, or discoloring.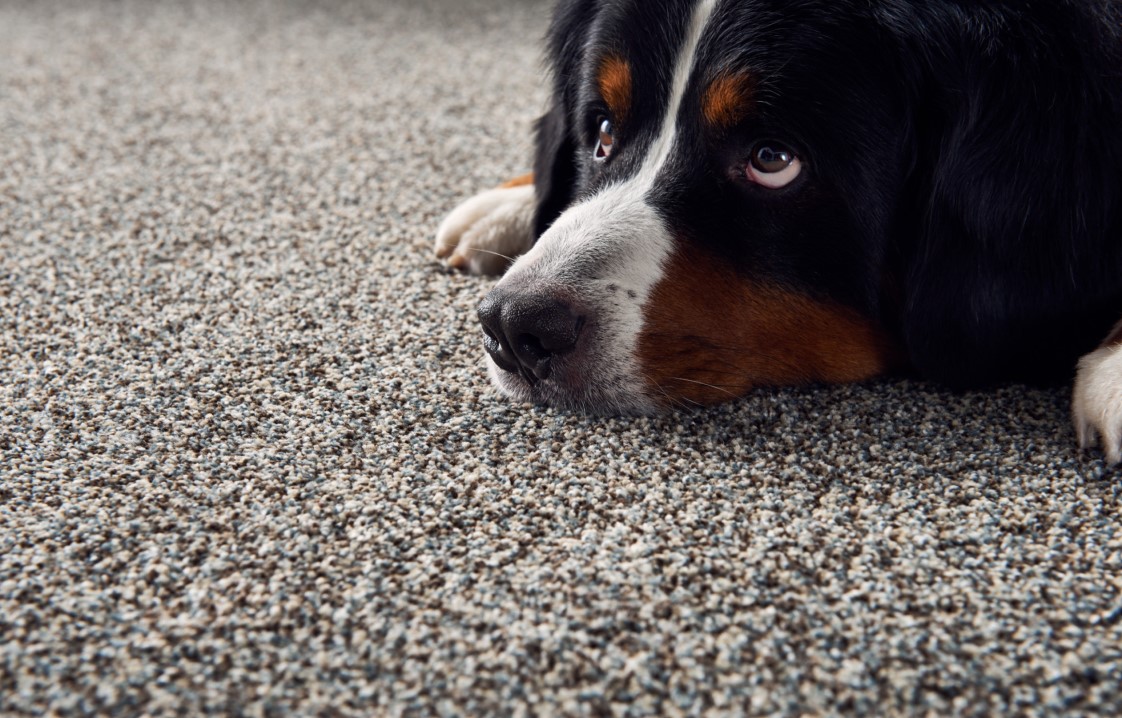 4) Skin Care Medicines.
Believe it or not, acne medicines and some skin creams and cleanser for humans and pets contain a small to medium amount of benzoyl peroxide. This is a very powerful bleaching agent. A lot of people do not realize until it is too late, but residue left over from using these products on the hands or face, can and will cause permanent fading, or color loss. Once again it can take several days for the damage to appear due to the humidity in the air.
5) Beware The Bleach.
It is summer, and bleaches are being used everywhere. Chlorine is in the pool it can be tracked it after swimming. Be sure that you are completely dry before walking on your carpet. Mildew removers contain an incredible amount of bleach so beware when cleaning problem mildew areas around carpet.
6) Watch out for pesticides.
Pesticides will cause staining and discoloration. They can also lead to increased fading due to UV rays from sunlight. Insecticides can be found in common household items, like bug spray repellent, pet shampoos, and even flea and tick collars for your pets.
7) Plant Foods and Fertilizers.
Plant foods and fertilizers that come in liquid form can spill and leak out of flower pots. This can cause discoloration, which starts at the backing of the carpet and works its way to the surface over time. It could take months to notice if not kept in check.
Use these helpful hints along with Shaw's "Ultimate Carpet Cleaning Guide" to keep your Anso nylon carpet looking beautiful for many years to come. Until next time, Happy Flooring!