From: Donna
Sent: Thursday, May 09, 2013
To: Sales Team - Kim Miller
Subject: Rissman Stanton Carpet
Dear Kim,

The Stanton carpets came in. Perfect, as always. Boy, that was fast! Thanks again

Warmly,
Donna
From: Cheryl
Sent: Tuesday, April 23, 2013
To: Claims - Teresa
Subject: Re: tracking number for replacement carton
Hello Teresa,

Thanks so much for your help. I really appreciate that you personally picked out matching carpet tiles for me. You went above and beyond. I have already recommended your company to several other people.

Have a great day!

- Cheryl
From: Tracee
Sent: Monday, March 25, 2013
To: Linda
Subject: My floors - Tracee
Linda,

Thank you so much for your help when purchasing my Indusparquet hardwood floors. They are absolutely beautiful and I am very pleased with the final product!! You were very knowledgeable, quick to respond and your prices were also very competitive. I would happily work with you and Georgia Carpet Industries again!

Thanks for making the process so easy and for a phenomenal product!

Sincerely,Tracee
---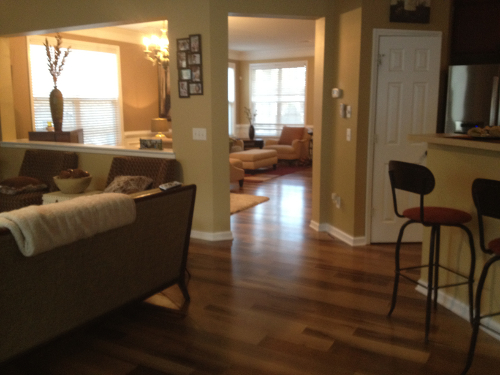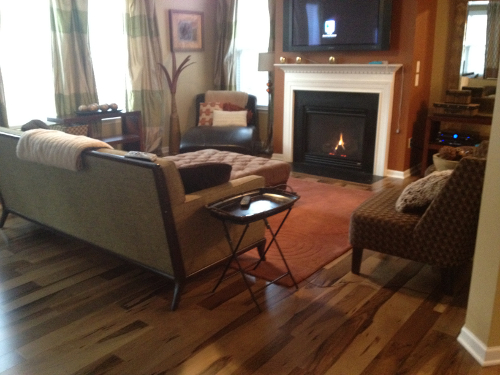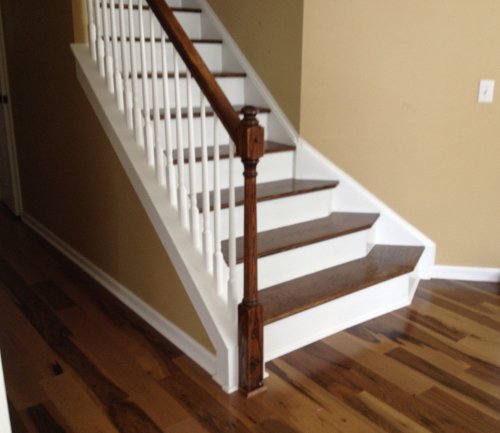 From: Donna and Bruce Y.
Sent: Monday, March 18, 2013
To: Georgia Carpet Industries
Subject: Customer Feedback
Hello GCI,
I wanted to say how pleased I am with my new carpets and how much I appreciated all the extra effort to make it so. Theresa was wonderful to deal with. I would highly recommend GCI to anyone who wants to purchase carpets or any flooring as GCI was a pleasure to do business with. If it isn't right - they will make it so and without any headaches to go with it. I can't say enough about their customer service. They deserve the Better Business Bureau's high recommendation for sure.

I also wanted to say how well Doug McClure did with the installation. It looks great!

Thank you so much for a wonderful job!

Donna and Bruce Young
From: Darci B.
Sent: Monday, February 11, 2013
To: john Garner - Georgia Carpet Inc
Subject: Jessie Purchase
John:
Ben and I want to express our sincerest appreciation for all that you have done for us. We LOVE our beautiful new carpet and enjoy the softness and squishiness. Our family loves to lay around on it and believe it is therapeutic for our feet and back. THANK YOU! We want to purchase some light lavender carpet with like quality for our daughters room. I will send along a similar color via email and you could show us some samples that you have come up with when we visit again. Xander said he can not wait to go carpet shopping again, so I know he will look forward to the next occasion. Let us know when our tile comes in and we will send the guy up to pick it up.
- Darci Jessie
From: Travis H.
Sent: Friday, February 08, 2013
To: Kim Miller - Georgia Carpet Inc
Subject: Re: Your Order has Shipped:
Hi Kim!
I received my shipment yesterday and everything looks great! Thanks again!
- Travis Humble
From: Christine S.
Sent: Monday, February 04, 2013
To: Jeff Ellis - Georgia Carpet Inc
Subject: My New Floors!!!
Good morning Jeff,
I just wanted to thank you so very much for all your help in making my hardwood choice and purchasing process a flawless one. The floors are absolutely gorgeous. The complete wood order is exactly like the sample you sent me but 10 times better once all laid out :o) Simply beautiful!
I would also like to thank you for recommending Chris Hough of Hough's flooring for my installation. It was a most pleasurable experience for me. I had no idea how smooth the process would go being that Chris showed up on my doorstep with 5 guys (including himself) but needless to say, it went extremely well. They all were very prompt, friendly, respectful, and professional, AND most important..."Perfectionist". They worked extremely well together. So much so that they installed 3 rooms plus a foyer all in about 9 hours!!! And the floors look Amazing!! (I attached a photo of my foyer and will send a couple more.
I can't say enough about Hough's Flooring and I highly recommend them to anyone and suggest you continue to do the same :o)
Thank you again! I will be enjoying my beautiful floors for years to come!!!
- Christine S.
From: Chris C.
Sent: Tuesday, January 08, 2013
To: Kim Miller - Georgia Carpet Inc
Subject: Re: Carpet Order:
Hi Kim,
I just wanted to let you know that carpeting is down and it is beautiful. You know how they say if it sounds to good to be true, it is too good to be true. Well I no longer believe it. The price and the quality of this all wool carpeting is too good to be true. I was looking at wool carpeting at almost twice the price that was neither as attractive or as soft as this carpet. We love it.
Thank you for all of your help.
Sincerely,
Chris Cichan
From: Gerald L.
Sent: Wednesday, November 14, 2012
To: Teresa Pike (Claims) - Georgia Carpet Inc
Subject: Re: Pro# for replacement pad
This is old fashioned customer service. It comes from caring about the customer. Obviously the cost of the carpet and padding was a small order and I am only one customer. I appreciate the way you treat your customers. It makes me a repeat customer in the future. Thanks to you and John for meeting my schedule. I will recommend you anytime.
From: Donna
Sent: Wednesday, November 07, 2012
To: Kim Miller - Georgia Carpet Industries
Subject: Stanton Carpet
Dear Kim,
We received the rug from Stanton. It was perfect, as usual. Thanks for all your help.
Warmly,
Donna
From: Sally S.
Sent: Wednesday, November 07, 2012
To: Claudette Hefner - Georgia Carpet Industries
Subject: Re: Order
Good morning. Hope all is well with you. Here are a couple pictures of before and after of the living room. I promised to send them to you so here you go. I have a hope that alot of people from here will be getting ahold of you in the next few months as they have been so impressed with the carpet and your prices. It is sooooooooooo nice to walk on. I am so happy with it. I still want to put white in the bedroom but everyone is against it, but hey, I am the one paying for it. There is a girl in Craig (the next town down) that will probably be getting ahold of you soon. They are doing tiles in there house and I told them about you guys. She is my insurance agent and has 2 small kids. Her name is Erin. Thanks for all your help. I will call you when I can do more of the house and if EVER you have a great deal on hand scraped bamboo please let me know. I would love to put that in the kitchen, but I have a football field size kitchen sooooooooooooooooo. Have a great day.
- Sally
From: Josh M.
Sent: Saturday, November 03, 2012
To: Claudette Hefner - Georgia Carpet Industries
Subject: Thank you!

Dear Claudette,
Many thanks! We are enjoying our new carpet! Thanks for all the help over the summer months! We look forward to doing business again with you soon!

Josh
From: Sally S.
Sent: Monday, October 29, 2012
To: Claudette Hefner - Georgia Carpet Industries
Subject: Re: Order #

You have been awesome to work with too. The first round of snow has melted already so now I can still get into the hayfield and pick rocks (so I don't hit them during haying season with my equipment). I will send you pictures of the snow, I promise. I will send you a picture of the livingroom with the ugly blue carpet and then one of it with your beautiful carpet. Thanks a million. You have been great. I will be showing the samples that I have to everyone I can. I have already told a bunch of people about you and your company. I hope they all buy from you soon.
From: Regina N.
Sent: Monday, September 17, 2012
To: Kathy Boran
Subject: Thank you | Kathy Boran

Gentlemen,

I had the pleasure of working with your sales associate Kathy Boran last Thursday. I would say that she is the true example of your company's tag line "It's all about you". From my first inquiry call to my visit to your showroom and warehouse she exemplified the customer service motto on your doors from start to finish. I not only went away with some great ideas and samples but also purchased three rugs that were not on my list to purchase.

Plus in our conversation I mentioned a vacation rental I own where I had some water damage to a wood floor. She told me about this new Audra synthetic faux wood that easily snaps together. This makes it easy for me to replace pieces in the future and fits the bill for what I had in mind-a perfect solution for me. I will be back for my carpet needs soon as well as refer my colleagues and friends to Kathy who knows her business and represents your company so well. Thank you.

- Regina Neri
From: Tammy N.
Sent: Monday, June 11, 2012
To: Linda Burkett
Subject: Jewelry by Design
Linda!

We are so happy with our new carpet. We've been extremely pleased since it was installed. Thank you so much for the work you and your team did. Also, Doug did a great job installing! We had a customer who works with a local carpet firm come in and say it was the best install he had ever seen. Here are some pictures.
Have a great one.
Gerritt Keaton
Jewelry by Design
From: Charles S.
Sent: Saturday, May 26, 2012
To: Claudette Hefner
Subject:CG208474 Tracking number 0055489393
Stanton Lake Constance Midnight
We had enough carpet, used about 140 yards. Looks great. Thanks.
From: George B.
Sent: Friday, April 27, 2012
To: Claudette Hefner
Subject:Thanks
Ms. Hefner,
just wanted to thank you for having the carpet shipped so quickly. I haven't even seen it yet since others met the truck and unloaded it for me. Thankfully, my wife finally is back home from the hospital and, hopefully by Monday night we will be able to enjoy our new floors. I certainly appreciate the way you made this transaction as smooth as it was under very trying circumstances.
Sincerely,
George Boehm
From: Judy D.
Sent: Wednesday, April 25, 2012
To: Claims
Subject:Mess into success
Theresa,
I just want to THANK YOU for all of your help in the exchange of carpet resulting from my receiving the wrong carpet initially. You were so calm and peaceful in handling my upset. The carpet arrived and my installer finished on Sat. It looks great. You and Claudette Heffner went the extra mile all the way. Again, THANK YOU!!
Sincerely,
Judy Dehring
From: Lynn of Hunt Design
Sent: Tuesday, April 16, 2012
To: Claudette Hefner
Subject:Re: ES200602
I need a light beige wool carpet for my stairs and a landing 38x42 which is a separate piece. I would also like to order Bruce American Vintage Walnut Mesa Brown hardwood flooring. Install complete today on the wood it looks just beautiful.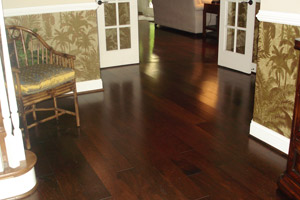 From: Richard G.
Sent: Thursday, April 19, 2012
To: Kim Miller
Subject:Thank You


Kim Miller:

I greatly appreciate both the time and patience shown in dealing with me on my selection of carpet. Your suggestions and guidance are most valuable.

Richard James Gregory Sr.
MSGT U.S.A.F. (ret)
From: William H.
Sent: Thursday, April 05, 2012
To: Claudette Hefner
Subject:Re: Order CG205678


Claudette,

Received flooring on time and in good condition. Thank you for your prompt service. In fact I gave the fed ex driver your company's name so he might locate a particular style he was looking for.

Thanks again.
William Hobbs
From: Stacey S.
Sent: Friday, March 30, 2012
To: Mike Cadden
Subject:

RE: Captain Jack Jr's FEC billing quote




Hi Mike,

Thank you for the great customer support. I have attached the form. If you need anything else, please let me know.

I have recommended your company to a couple of other business associates who own miniature golf courses and I personally own 6 rental houses. We will give you repeat business.
From: Rc Franklin
Sent: Tuesday, March 27, 2012
To: Claudette Hefner
Subject:

Re: Order CG201082




Just wanted you to know the carpet arrived at the perfect time and was easy to unload. It was put in and the kids love it. It really changed the looks of their home. Thanks for the great service.
From: Fred M.
Sent: Tuesday, December 20, 2011
To: Claudette Hefner
Subject: Order CG121933 Tracking number 01235484


Hi Claudette,

You are most welcome and thank you for your courteous responses, as well as the thank you card. I did receive the carpet today. As it turned out I met the truck, at a Walmart parking lot, about 5 miles from my house, as the driver was concerned about maneuvering his 53" trailer on the roads around our Lake. I had talked to him, on the phone previously and suggested that I meet him there so it would be easier for him. That worked out fine. He was a nice guy and he helped me get the carpet on my pickup. So it all worked out fine. All I have to do now is finish the work on our sun-room so I can lay it down.

I hope that you have wonderful holidays and all the best. It has been my pleasure to do business with you.

Fred Malcomb
From: Jan L.
Sent: Thursday, December 15, 2011
To: Claudette Hefner
Subject: RE: Order CG121434


Hi Claudette,

Shipment arrived next day (Wednesday). Floor turned out wonderful and it was a pleasure dealing with GC on this project.

Have a Great Holiday !
From: Cassie
Sent: Monday, December 05, 2011
To: Information Center
Subject: Thank You


I just wanted to take a minute and Thank Kim for the wonderful customer service. I am from Minot ND and I was one of the 4,000 houses that got evacuated and I ended up with 5 1/2 feet of water on the main floor from the flood. I was referred to this site from a co-worker of mine. I requested a few samples and chose the carpet I wanted. It was very easy to order the carpet and Kim was very helpul in helping me with ordering the carpet pad as well.

When I recieved the carpet there was a large tear in it and later when the carpet installer unwrapped the carpet there were 2 more large tears. I called the company and within minutes someone from the claims department called and asked how much we needed and said that they would get it right out. The carpet installer called me to ask where we got this carpet because he had never installed such great quality carpet before. He also asked the price and could not believe the price! For what I paid for the carpet, carpet pad, shipping and the cost for someone to install it was still less than what I was quoted from one of our local retailers for just the carpet!

Our local companys are raising their prices due to the flood and taking advantage of the customers. I was so releived when I got the carpet and it was just like the sample. I loved the price and quality of the carpet. It looks great in our house and our 3 kids rolled around and were so excited to have carpet in the house again. Thank you to all who made this an easy transaction! I will be back when we are able to finish our basement if it does not flood again!! I have been telling everyone I know that was flooded to call you guys for there flooring!
Thanks again!

Larry and Sue sollenberger
From: Larry and Sue S.
Sent: Sunday, November 27, 2011
To: Claudette Hefner
Subject: adjustment for the damage in carpet


We want to thank all of you who have helped during the order of the carpet, adjustment to the damage of part of the carpet. Thank you so much for the fast service in many ways. We love the carpet and have passed the samples down to one of our friends, Denise Armstrong, she also have friends interested in carpet. We will definetly refer to you for any future carpet or flooring needs of our own as well as others, thank you so much again.

Larry and Sue sollenberger
From: Jimmy P.
Sent: Friday, November 25, 2011
To: Kim Miller
Subject: Carpet Purchase


Hey Y'all,

Our carpet was installed yesterday and we are very pleased with it. Like most people, I was a little afraid to buy carpet online. However, with all the samples that you provided we were able to find exactly what we wanted and felt good about ordering. Once we committed to buy, the whole process was very easy and fast. In fact, I think it was the best carpet buying experience that I have ever had! I will recommend your company to others with no hesitation.

Thanks again,
Jimmy Phillips
From: lion I.
Sent: Saturday, November 05, 2011
To: Kathy Boran
Subject: Carpet Here and Installed!!!


Kathy: Everything worked out perfectly!! Met the driver (excellent cell phone communciation with him by the way) with Xpress Global - took about 2 minutes to transfer carpet roll to my pick-up. My carpet installer arrived

1 hour later; installed in 3 hours.....done.

Pretty good I would say...from ordering from you last Monday - to delivery and installation on Friday!

The carpet is beautiful; excellent. Could not be more pleased. My wife is ecstatic!

Please know, I will not hesitate to re-order from you and do business with you again. And, I will definitely "spread the word" to friends and family regarding your service.

You were excellent to work with - efficient, courteous, knowledgeable and quick to respond to emails/phone calls.

Please share this email with the owner of Georgia Carpet - he/she needs to know!

Thanks again.....I'll be back!
Regards, Dan Yeaton
From: Jack Z.
Sent: Friday, June 17, 2011
To: Linda Burkett
Subject: Rug Order


thank so much for making our carpet purchase such a great experience. it's now installed and looks wonderful. the quality is superb, better than we imagined. we tell all our friends what a great savings and recommend you to all of them. we tell them to make a trip/ vacation to go and look if they are looking into a carpet purchase. it was fun. jack and elaine zimmermann
To: Teresa Pike, Claims Manager

"Thank you for all of your professionalism.
Jon and I really appreciate your assistance."

Joe and Jon
Mineral Springs, GA
From: Nancy
Sent: Friday, June 17, 2011
To: Linda Burkett
Subject: Rug Order


Hi Linda,

Sorry not to have gotten back to you sooner. The rug and additional pieces arrived just when it was supposed to, and is now in our living room in Newport. It looks fabulous!! Thank you so much for all your help in getting it to us. You were delightful to work with. I will certainly call you should I need anything in the way of floor coverings in the future, and I will give your name to my Yankee friends who have yet discovered that they can get a better deal from your company!

Again, thanks for all your help,
Nancy
From: Bill H.
Sent: Tuesday, May 17, 2011
To: Claudette Hefner


Hi Claudette,

The carpet arrived and has been installed. Everything looks awesome. Thank you for the great deal on the most wonderful carpet i have ever felt beneath my feet.

Good job.
bill
From: Melanie W.
Sent:Thursday, March 10, 2011
To: Whom This May Concern


I want to take a moment to let your company know what a wonderful experience it has been working with Debra Collins. She has been most helpful and patient with me in my decision making process. I do think that we live in a world that doesn't give enough credit to those that do an excellent job. Please take a moment of your time to let Debra know that you appreciate her efforts in handling customers. Should a time come when someone asks me "Where did you get your carpet?" I will most certainly give them Debra's name. She has assured me that the carpet is first grade carpet and that the warranty is a full warranty. She has been right on the dime in doing everything she promised to do. Thank you for Routing my on-line request to Debra.

Sincerely,
Melanie Windham
From: Nick D.
Sent: Tuesday, September 14, 2010
To: Linda Burkett
Subject: Testimonial

Linda Burkett was a pleasure to work with. She steered us exactly to the carpet we wanted; she sent samples to the house in a timely manner; made suggestions based on what could save us money while still meeting our requirements; and gave us an excellent price. She had the goods shipped door to door within 3 days as promised. I'm sure the other sales people are very good, I just can't say enough about how Linda genuinely handled our transaction with knowledge, professionalism, care, and customer service. I highly recommend you ask for her.

Nick
From: Chad W.
Sent: Wednesday, May 26, 2010
To: Claudette Hefner
Subject: happy customer

Claudette,

Thank you so much for your assistance in my carpet purchase. You were very helpful and the carpet was just as described. I priced carpet for several weeks and your prices were by far the best. I usually buy from a high volume dealer in the Dallas area and your prices were a dollar square foot cheaper for the exact same carpet. The dealer could not believe the price that you quoted me and when I sent him the estimate he said there was not anyway he could compete with that price. I have already told several of my friends about your service. Thanks again for all of your help.

Sincerely,
Chad Walsworth
Dallas Texas
From: Sheila D.
Sent: Tuesday, May 11, 2010
To: 'Lynn Parsons'
Subject: RE: order


Lynn,

I just wanted to thank you so much for all your help with our hardwood floor purchase. My husband and I were concerned about ordering on-line but you helping us every step of the way made our fears go away. From finding the floor we wanted to answering our questions and delivering the floor on time and in good condition. The truck driver was even helpful in helping us unload the 18 boxes. He also waiting until we examined some boxes that had outside damage but the floor inside was OK. I thought I would attach some picture of how beautiful and easy it was to lay the floor in our living room and dinning room. As you see in one of the pictures we have a dog and we were concerned about her scratching the floor but since this floor has in-perfections and is hand scraped it is hard to tell were she scratched it. I would recommend this type of floor to pet owners.

Thank you,
Sheila
From: Susan N.
Sent: Thursday, September 17, 2009
To: Lynn
Subject: RE: tracking
We received our flooring today. I just wanted to let you know how pleased we were with the speed and simplicity of this transaction. Our previous experience with another company did not go quite as smoothly. We will be referring people to your company.
Thank you
Susan N.
Sent: Saturday, August 29, 2009
To: Jack R., retired U. S. Army Chaplain
Subject: thank you
To: Georgia Carpet Industries
Subject: Lynn Parsons
I purchased carpet for our home with the assistance of Ms. Lynn Parsons. Being age 77, it was a challenge. Ms. Parsons made it a pleasant and good financial decision. Her knowledge, understanding, and advice was perfect.
We now have the carpet in the house. We likely saved about $1500 by baying it directly from you.
Thanks,
Jack R., retired U. S. Army Chaplain
TX
Sent: Saturday, August 22, 2009
To: Claudette Hefner
Claudette, I had my carpet installed yesterday and it was as promised. Looks great and you saved me money. I think I got a great deal and best of all, my wife is happy. She was apprehensive about doing business online. The service was very fast on your end. I will recommend you to friends.
Thanks,
Reyes Franco
From: McPhail H.
Sent: Tuesday, July 21, 2009
To: 'Lynn Parsons-Georgia Carpet'
Subject: RE: carpet
Looks great – perfect! I put in the transitions from wood to carpet, they look great with it. Doug was awesome, appreciate the recommendation. I'm telling everybody about you guys and your customer service!
From: Dee Dee B.
Sent: Monday, July 06, 2009
To: Lynn Parsons-Georgia Carpet
Subject: Re: order
Unfortunately too many people neglect to get back and express their appreciation for good service. I do not want to be one of them.
Our order arrived in about 6 days. The local warehouse delivered it within the two hour window specified when I made the arrangement for it to be brought to the house. The carpet and pad was exactly as specified. It was installed over the 4th of July weekend and looks great.
Your attitude, responsiveness and proactive action to reserve the "quiet neutral" for us made this a great overall experience. I will definitely recommend Georgia Carpet Industries to others and would be glad to act as a reference for you. It is not often one can transact business so well and effortless across the total continent like we did!
Thank you very much
Bob and Dee Dee B.
From: Christopher W.
Sent: Monday, July 06, 2009
To: Claudette Hefner
Subject: Re: Live Chat Wednesday on Jamestown Natural
Hello Claudette
I just would like to say thank for making doing business with Georgia Carpet a pleasure. You provided me with the product I needed and quoted me a price that you stuck with. We will definitely be doing business together in the future.
Take Care
Christopher W.
June 15, 2009
Dear Mr. Woods,
Thank you so much for your kind and patient attention to my order for carpeting for our family's porch. The screened porch on our home overlooks a yard full of trees which is serene and beautiful. It is my favorite place in the world. On the Memorial Day weekend, my husband and our son cut the rug to fit and laid it on the porch. The whole job took only 30 minutes. It looks just perfect and we are so pleased.
Please thank all your workers for their time and skill. It was a pleasure doing business with you.
Joan C.
Park Ridge, IL 60068
Friday, May 08, 2009
Subject: Thank You
Hi David:
We received the carpet shipment yesterday. I really appreciate all your help - you were great to work with and I really appreciate you expediting everything.
Thanks Again,
Mary T.
Sunday, May 03, 2009
Subject: Carpet & Hardwood
Dear Claudette:
I am sorry I took so long to write this letter to you complimenting everything about you and Georgia Carpet, but what can I say, I am still in awe. Everyone questioned my purchasing carpet and hardwood flooring over the Internet but all I can say is what a great experience. You folks sent me the samples overnight, you delivered everything exactly to the date and as it was stated, everything arrived perfect, not to mention the most important, the price:)
We are still in awe that we purchased Tavern Grade (real) hardwood for the camp and still can not believe we did not have one (1) split, crack, or damaged piece of wood. Everyone who has seen it can not believe it is not first quality flooring, you could have fooled everyone. Some of the pieces we put down were comparable to what we call the finest gun stock wood, and we certainly are proud.
The carpet installed wonderfully considering it was still snowing out and the wood stove and fireplace had not reached their full potential when we began three (3) weeks ago. I have been passing out your companies information to everyone, and plan on ordering more flooring for my other homes in South Carolina over the next few months.
I have attached some photos for you to see and again thank you so much for everything, you folks certainly are the carpet and hardwood Kings of the world :)
Sincerely,
T. Nicolaos
April 27, 2009
Dear Lynn,
I want to thank you and another sales man-I cannot remember his name-so helpful to me.
This is the the first time I have ordered carpet on-line-so I was a little nervous.
I ordered samples last fall (08) and researched carpet as I needed to replace a large amount and had a limited budget-you promptly sent me FREE samples I chose.
I made a decision in Feb-and you helped me thru the process-it went so EASY-from ordering to delivery (that gentleman was awesome too).
The carpet is great!!! Just what I need for a busy household--8 kids- 6 still at home!! Plus a dog.
I have shared this with friends and family and will be back to shop again.
With Appreciation-
Deb F.
Duluth, MN
April 2, 2009
Dear Mr. Porter:
I would like you to know what a devoted employee you have in Mr. Tim Dean! I was on the internet shopping for carpet. Totally inexperienced! Mr. Tim answered all of my questions, he gave me many hints, all price quotes, lots of knowledge. Although I had many questions on several occasions' he was never to busy to answer my needs to my questions. I was able to find an installer locally. My carpet, Mohawk® Palmetto Best arrived in excellent condition on the day promised. Mr. Tim was also able to send my installer samples which he had requested. I will recommend Mr. Tim to all my friends & family members. Thank you Mr. Tim for all your wisdom & knowledge! You deserve a big pay raise!
Sincerely,
Mrs. S. Mc E.
From: Lou S.
Sent: Friday, February 27, 2009
To: Information Center
Subject: Service
Greg Renz and staff:
I want to thank you all for your fine service. You were very responsive to our every need and what impressed me the most was that after the sale, you responded to our every request and truly devoted your time and effort to "get everything right". I would not hesitate to recommend you to my friends and I have already done so. In these difficult economic times it is a pleasure to do business with true professionals. Thank you and continued success!
Myong and Lou S.
W.Robins GA 31088
From: Marshall R.
Sent: Monday, February 23, 2009
To: Buster Miller
Subject: Bruce floor
Buster,
Rec'd the 2400 square feet of Bruce flooring for the new house. The floor installers finished the job yesterday.
The job looks awesome and thanks for providing exactly what you promised!
We were concerned after the local vendor claimed that you would substitute something of lesser quality than the item we specified. Happy to say that everyone is extremely impressed.
Thanks again,
Marshall R.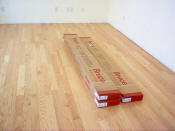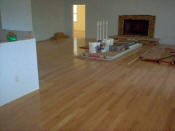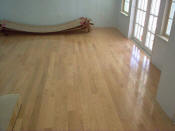 From: Pam V.
Sent: Wednesday, December 17, 2008
To: Linda
Subject:
LINDA,
JUST A QUICK NOTE TO LET YOU KNOW HOW PLEASED WE ARE WITH THE NEW CARPET AND VINYL THAT WE PURCHASED FROM YOU. JUAN AND HIS TEAM DID A SUPER JOB WITH THE INSTALLATION. THE HOUSE LOOKS BEAUTIFUL.
THANK YOU
PAUL AND PAM V.
From: Mike & Michelle W.
Sent: Friday, July 25, 2008
To: Donna Holsomback
Subject: Re: carpet
Hi Donna,
My apologies for getting back with you a few days later. I was wanting to wait and see some of the results as the carpet installer progressed. The carpet looks wonderful; and the installer mentioned how nice the pad was. My family is quite pleased and excited to have a carpeted basement now!
Thank you for all your patience. I knew this process would be timely, and then add in unexpected weather-related issues. I could have very easily said, forget it all; we'll just order locally and be done with it all. But in all honesty, we needed to be true to our budget, and Donna, you were so kind and calm I felt quite at ease working with you.
Georgia Carpet Industries is quite fortunate to have you on their team!
A very satisfied customer,
Michelle W.
Pella, Iowa
From: Chuck C.
Sent: Thursday, December 13, 2007
To: Claudette Hefner
Subject: RE: Chuck Marlton, NJ
Claudette,
Wanted to thank you again for the great service and quick delivery of my carpet. It was installed Wednesday and looks great and now I can put up the Christmas tree.
Regards and Happy Holidays,
Chuck and Terri C.
From: Robert C.
Sent: Tuesday, November 27, 2007
To: Lynn
Subject: Carpet
I want to thank you for all your help in guiding me through the purchase of such fine carpeting. With the help of your free samples we were able to pick out really thick, plush carpets at a fraction of the cost of local retail outlets. The technician completed the 3 day laying process today and it looks better than we expected. I would recommend you and your company to anyone want seeks quality carpets at reasonable prices. Thanks again Dr. Bob
Brook, NY
From: Denise
Sent: Tuesday, April 24, 2007
To: Lynn
Subject: Re: Denise - Tracking Number
Thank you so much Lynn for the tracking number and for the outstanding service! You and your organization couldn't have been any more fantastic to work with!!! I will be sure to use you again and refer you to everyone I know!!! Please forward this email along to your manager/owner to express my appreciation for your outstanding service!!!
Blessings,
Denise
Loomis, CA
From: Brent
Sent:Friday, April 06, 2007

To: 'Claudette Hefner'
Subject: RE: Emailing: Brent

Thanks for the great service. You truly made this a very enjoyable buying experience. I will refer you to others for consideration and will not hesitate to buy through you again.
The carpet is installed and looks awesome.

Thanks again,
Brent
From: Tammy
Sent: Sunday, January 22, 2006
To: Linda
Subject: Great Carpet!
Hi Linda,
Thank you so much for all of your help with my carpet. I am so happy with my choice. I cannot believe the quality of the carpet, and the amount that I saved working with you and your company. I was skeptical to be spending so much money over the internet on carpet that I had never seen before, let alone not even knowing if the amount I ordered would be enough, but with your help everything turned out better then I could have hoped for! I have already recommended your company to several people. I am now looking for area rugs and runners and will not hesitate to order from you!
Thank you again for all of your help.
Tammy
From: Quay & Teresa C.
Sent: Thursday, June 02, 2005
To: kim miller
Subject:Thanks!!

Hi Kim,

I've just scanned your website and found your picture - the last one! (I'm attaching our pictures) I sent your name and website address to our cousins in San Antonio. If she can convince her husband to replace their carpet with this laminate, she'll probably be contacting you. Thanks again for being so helpful with finding our choice in laminate flooring. Can't wait to put it down!

- Teresa C.