No Worries EA601 Shaw LifeGuard Carpet
PRODUCT SPECIFICATIONS:
STYLE: EA601COLLECTION: LIFE HAPPENS
FIBER: 100% NYLON
FIBER BRAND: ANSO CRUSH RESISTER NYLON W/R2X
WIDTH: 12 FT
STYLE TYPE: PATTERN [?]
FACE WEIGHT: 35.10 OZ./SQ.YD. [?]
STAIN TREATMENT: R2X
BACKING: LIFEGUARD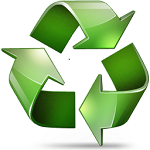 ENVIROMENTALLY RESPONSIBLE
LifeGuard products are designed to be recycl;able at the end of their lives.
NOTE: Product colors may vary from screen monitor. If you purchase a product from our website without seeing an actual sample we will not accept returns.