Georgia Carpet Industries ~ Drive a Little, Save a Lot!
Best Prices on Carpet Hardwood Laminate Vinyl Flooring
We are Georgia Carpet Industries where you the public can buy flooring where the dealers buy it! Retail Dealers buy from us and resell to the public for huge markups. Why pay high retail prices when you can buy direct from the wholesale source and get the best deals and lowest prices on your new floors!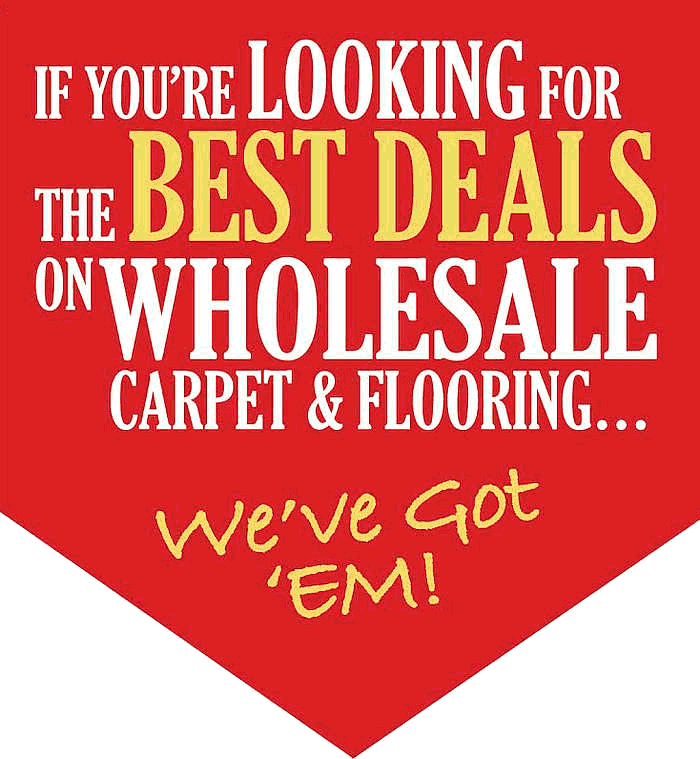 Ready to Save?
CLICK TO START SHOPPING NOW!

We have over 225,000 sq ft of warehouses containing over 8,000,000 sq ft of name brand flooring! This immense quantity of Carpet, Hardwood, Laminate, and Vinyl Flooring products is all ready to be shipped nationwide and installed in your home! Retail Flooring Dealers depend on our huge staff of flooring experts for advice and these same flooring experts are ready to help you make the right choice for your floors and get you the best deals and lowest prices in the process. So what are you waiting for? Give us a call or come see us at Georgia Carpet Ind and drive a little to save a LOT!

Ready to Save?
CLICK TO START SHOPPING NOW!