Unsurpassed Durability and Quality


Wear-Dated® carpet fiber is made exclusively from 100% nylon 6,6. Its unique trilobal shape is engineered to enhance the luster of your carpet. Special additives are incorporated at both the time the fiber is made and during carpet manufacturing to ensure that Wear-Dated® carpet fiber resists stains, soiling, static, and fading.
Durable materials - Nylon 6,6, the fiber specified by professionals
Durable construction - Stringent standards for carpet design and manufacture
Durability certified - Tough tested for wear, stain & soil resistance
Durability plus - Beauty, comfort, traffic resistance and affordability
Durability guaranteed - Unique non-prorated warranty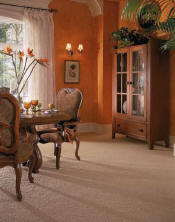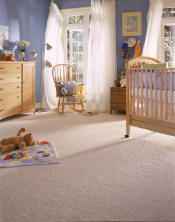 DuraSoft® Quick Facts
DuraSoft®: combines softness and durability into a carpet that's built to last.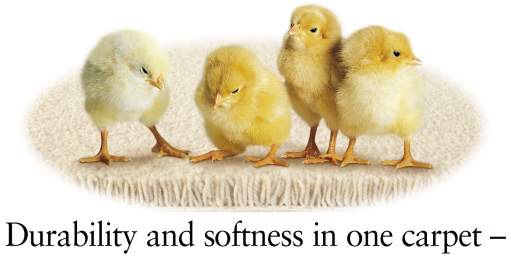 Is made from fine-spun 100% premium Wear-Dated® nylon 6,6 fiber
Has more fibers per square inch
Has more fibers in the cross section
Has a luxurious texture with a soft hand
Will bend and recover its original shape quickly
Will fight wear, matting, static, soil, stains and fading
Has passed the rigorous Wear-Dated® testing standards, including the 20K contract walk
Has a full five year normal wear warranty
Has a full seven year stain and soil resistance warranty
DuraSoft® means affordable luxury that really stand up!


With kids, pets, and visitors, some areas of your home get lots of heavy traffic. Wear-Dated® Traffic Control™ fiber system is a great choice for high-traffic areas. With ordinary carpets, fibers can quickly lose twist becoming matted and worn. The Traffic Control™ fiber system uses new technology to lock-in twist making it uniquely resistant to crushing and matting.
A patented process uses an insert fiber that melds the twisted yarns together to enhance their strength and resilience.
For beauty that lasts with each step, active families choose carpets featuring Wear-Dated® Traffic Control™ fiber. The preferred carpet for active homes.

ThermaSealed® is the first fiber created specifically for loop carpets (often referred to as Berbers.) We start with yarn made with premium nylon 6,6 Wear-Dated® carpet fiber. Using the patented ThermaSealed® process, we "flash off" stray ends by exposing them to a temperature of 2,350°F. The result is exquisite carpet with a softer, more relaxed feel than ordinary Berbers (typically made with lesser quality olefin) and more affordable than those made with wool.
The ThermaSealed® advantage is clear. For the magnificent look and luxurious feel of wool, at a fraction of the cost, ThermaSealed® Berbers are today's best Berber values.
Nylon 6,6: the fiber preferred by professionals
Great carpet starts with the right chemistry
Although carpet fibers can be either synthetic or natural, nylon rules as the material of choice in the industry. In fact, over 75% of the carpet market is dominated by nylon fiber - it's considered the most versatile fiber available. And nylon 6,6, in particular, is the strongest, most durable fiber used in carpet manufacturing. In fact, type 6,6 nylon is the fiber specified most often by professional architects and designers for demanding commercial interiors. Wear-Dated® carpet fiber is made exclusively with nylon 6,6.
The advantages of nylon 6,6 include:
Outstanding abrasion and wear resistance
Excellent soil and stain resistance
Superb resilience
Versatility in fabrication processes so it's available in virtually any style
Ability to be dyed virtually any color
But the best news about Wear-Dated® fiber made with nylon 6,6 is that it performs great by any standards. Whether you want a carpet with a super-soft touch or need one that wears like iron, nylon 6,6 delivers an ideal carpet for any room in your house.